Best Casino Games Online
Whether you are new to the world of online gambling or a seasoned punter looking to gain more insight into your favourite games we got you covered. Here, you can find a list of the best casino games, compare their gameplays, and learn some tips and tricks.
Game Coverage
Read through our casino games guide below. It is our goal to provide comprehensive content on each game. In each game guide, you will be able to learn how to play the game and the best online casinos to play them at.
All Games:
Live Casino | With Live Casino Games, you can play and interact with real dealers in real-time through video streaming. They allow players to enjoy both the excitement of land-based casinos and the perks of online gaming. You can interact with other players and the dealer through the chat feature available.
Another plus about live casino games is that there are several playing rooms so you can choose your preferred dealer. Games include Live Roulette, Live Blackjack, Live Baccarat, and Live Casino Stud Poker, among others.
Blackjack | When it comes to table games, Blackjack is a favourite among punters. It is played in many variations around the world, but the game's main objective is always to get a hand as close to 21 as possible without going over. It's easy for anyone to play Blackjack and win a few hands against the dealer.
However, Blackjack requires a well-thought-out strategy if you want to beat the house. But it can be done! Various people have applied their mathematical skills and written books about Blackjack strategy, including a system for counting cards.
Roulette | Roulette is one of the oldest casino games that is still a fan favourite to date. To play, you simply pick between various bets as you spin the wheel. The rules for playing the game have changed little over the years, but there are different variations with different house edges. American Roulette has two zeros for the ball to land and the house to win. It, therefore, has a house edge of 5.26%.
It's better to choose European Roulette with only one zero, and a lower house edge of 2.7%. There's no way to beat the house at this random game, but you can try out a system such as the Martingale Strategy. This requires you to double your next stake to cover your losses. However, this is a risky and not recommended strategy and only for high rollers with a large bankroll.
Baccarat | Baccarat is a sophisticated yet straightforward game to understand. Each software developer offers something different to make the game their own. But, the rules remain the same, with six or eight-deck cards being shuffled between rounds. The aim of the game is to wager on who will land the hand closest to nine. Will it be the player, the banker, or is it going to be a tie? Baccarat is played with different limits so punters can enjoy this game irrespective of their bankroll.
Poker | Poker is a game where you pit your wits against other players rather than playing against the house. Poker games can differ in the number of cards in play, the number of cards shared by players, and the cards dealt face up or down.
The game involves several rounds of betting, and a standard 52-card pack is used, sometimes with the addition of one or two jokers. There are several Poker variations, but Texas Hold 'em remains a firm favourite and is played at the World Poker Series.
Texas Hold 'em | If you have yet to play Texas Hold 'em, then you haven't enjoyed the complete thrill of online casinos. Players love the game because aside from being extremely easy to play, it is also very entertaining.
When playing this game, you will be dealt two cards face down — these cards are called the hole cards. Following this, five community cards are dealt face up in three stages. With each turn of the card, the players either increase their stake or drop out. Each player seeks the best five-card poker hand from any combination of the seven cards to win the pot at the end of the game.
Video Poker | Since it entered the online gaming scene, video poker has become one of the most popular games in the casino. This is because when played skillfully, the best video poker machines can offer the highest odds in casino gaming.
Take the example of Jacks or Better, when played in its full-pay version; it provides returns of up to 99.5%. Other machines like Deuces Wild can even offer players returns of over 100% at optimal play! There are many video poker variations, but they are all based on five-card draw poker, using a standard 52-card deck.
Classic Slots | The best thing about classic slot games is their simplicity and the small wager amount required. Usually, they have three to five reels and one pay line. When you land a winning pay line, you will receive bonus cash.
Despite their lack of sophistication, classic slots do not go without their fair share of unique features. These include wild symbols, multipliers, bonus rounds, scatters, stacked wilds, and free spins. Not only do these special features increase the entertainment value of the games, but they can also help players walk away with excellent cash rewards.
Video Slots | Video slot games are very similar to classic slots. The major difference is the increased number of reels and pay lines. But, much like classic slots, they are fun to play. They allow players to enjoy fantastic features, including excellent graphics, and exciting themes and animations.
And the best part? As fun as they are, they also offer punters high payouts. This is because the games have numerous pay lines, which, when activated, increase your chances of winning! What's more, bonus rounds are frequently triggered, allowing punters to wager a higher amount and win lucrative jackpots.
Craps | If you are looking for a fun online dice game, Craps is pretty much it. This exciting game comprises different elements such as the come-out roll, snake eyes, and lay odds. And although these features can be intimidating for beginners, once you are done learning the ins and outs, playing the game is easy. This is because the game doesn't require much skill and relies mostly on luck to hit a big win.
Craps variations are, however, minimal across many online casinos. As such, when picking an operator to play the game at, it comes down to personal preference and the software's visual effects.
Scratch Cards | Like other online casino games, people love playing Scratch Cards because of the anticipation and excitement it builds. Since playing online, you can't scratch and match, players have to click on a panel or button to reveal whether they have won.
The games come in various forms and range from choosing a few numbers to finding special symbols. If you are an experienced punter, you probably know that the odds of winning these games are low. However, you can increase your chances of winning by comparing odds between different Scratch Cards and investing in higher priced cards.
Wheel of Fortune | Wheel of Fortune is a table game that has continued to captivate gamblers for years with its high payouts. Usually, the symbols displayed on the Wheel of Fortune are a joker sign, a casino logo and different amounts of money. You will then press auto-start to get the wheel spinning.
Payouts are given depending on the symbol where the wheel stops. The payout ratio of the game depends on the number you have placed your bet on. There are many variations of the game including American and Australian. Players love the spinning of the wheel similar to Roulette, but the house edge is relatively high. The Australian wheel has a house edge of around 8%. But be wary of the American wheel with an edge between 11 to 24%.
Andar Bahar | If you are a fan of Indian online casino games, then you'll have heard of Andar Bahar. The game is said to have originated from South India and is sometimes referred to as Mangatha.
It is a game of pure chance in which a standard 52-card deck is used. The dealer shuffles the cards, divides them into two piles, then places one card face up. Players have to place their wager and watch as the dealer splits the cards into two piles. The player wins if the pile he chooses has a card that matches the card he bet on.
Teen Patti | Teen Patti is a card game that is especially popular throughout South Asia. The game is also called Flash and is a simplified version of three-card Poker. It uses a 52-card pack without the jokers. Teen Patti begins by placing a bet, after which the dealer distributes the cards. Once players have been dealt their cards, they can make a call or a raise. As the game progresses, the cash increases. The player with the best hand at the end of the game wins the pot.
Pachinko | Originally played in Japan, Pachinko has found its way into many markets, including New Zealand, Australia, the US, and Britain. The game is a mix of slot machines and pinball.
When playing, the pinball aspect comes first, and a player is required to buy balls that are assigned a specific value. From there, you release the balls in a play area, where they will bounce off obstacles until they fall in buckets. If a ball falls into a middle or upper-level bucket, you get to play a slot machine, and when you win, you receive more balls.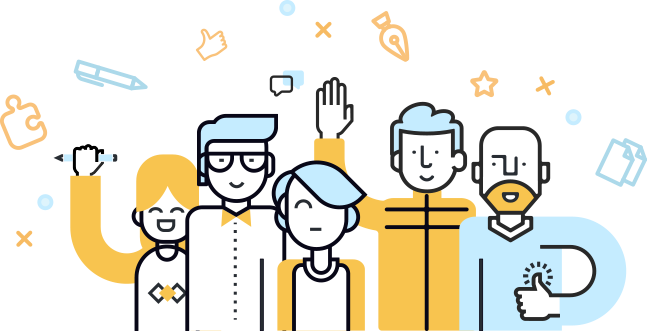 JPS Content Team
The content on this page is crafted with love by Jackpotslayers.com experienced team. Shirvan Williams, Samuel Alawode, Bryan Ngure, and Lynda Alanyalynda are all experienced in the fields of online gambling and content creation. Get to know them better by visiting our about us page.
Find Casino