Best Online Casino Sites Without Swedish License 🏆
Sweden recently imposed new gambling laws and a new Swedish casino license which made the market unattainable for many operators. According to the new laws, casinos without Swedish licenses are not allowed to market their services to Swedish players nor are they supposed to accept Swedish players.
Despite this, many players in Sweden are opting for casinos without a Swedish license because of the many benefits it offers. For example, a broader selection of games, more generous bonuses and welcome offers as well as access to several internationally recognized brands which do not have a Swedish license.
And since it's a legal grey zone, some players think it's worth the risk. A risk that by the way is entirely on the operator and not you.
Before we at Jackpotslayer get into the details about how casinos without a Swedish license operates and the pros and cons of using these sites, we thought we'd give you a preview of the brands in question. Below, we've listed all the best casino sites without a Swedish license right now.

What is a Casino Without a Swedish License? 🕵️
Just to clarify, when we talk about casinos without a Swedish license, we're not talking about completely unlicensed casinos. Instead, we're referring to online casino sites that are licensed in either Malta or Curacao, meaning they operate across Europe, North America, and other legitimate jurisdictions.
Moreover, many of the best casinos without a Swedish license did operate legally on the Swedish market before the laws were recently updated.
A completely unlicensed casino, on the other hand, is a casino that has no license at all and is therefore not regulated. These casinos should always be avoided at all costs.
FAQ 🙋
Frequently asked questions about casinos without a Swedish license.
⚖️ Is it legal to play at casinos that do not have a Swedish SGA license?
Yes, at the moment, there is no law prohibiting you from signing up to and using an online casino based abroad, for example in Malta. Even if that casino has been issued a Swedish casino license.
However – and this is where things get a bit complex – online casinos are not allowed to market their services in Sweden or even target Swedish players in any way unless they are licensed. If they do, the casino operator risks legal repercussions. And you, as a gambler, risk getting your funds frozen.
This causes a dilemma and a legal grey zone where it's not illegal to use an online casino, but it's illegal for the casino to market their services. And even though there are benefits to using unlicensed casinos, most recommend against it.
🤝 Do MGA Casinos accept Swedish customers?
Yes, some casinos with an MGA-license do accept players that reside in Sweden, but far from all. Since unlicensed casinos are illegal in Sweden, most online casinos don't think it's worth the risk of accepting Swedish players. Which is totally acceptable, if you ask us.
Therefore, you have a much better chance of being accepted if you choose a casino licensed in Curacao or another legitimate jurisdiction.
Once again, we want to emphasize on the fact that you as a player aren't breaking any rules by using an unlicensed casino. The casino is the part that takes all the risks.
🚫 Is it illegal to play online casino with an MGA casino?
No, as mentioned a couple of times in this article already, it is not illegal for Swedish players to register at a casino with an MGA license. No laws prohibit you from using overseas casinos at all.
With that said, it is illegal for the casino to operate in the country and target Swedish players. Therefore, most MGA-licensed casinos do not accept Swedish players.
📝 How can I sign up and play with an MGA licensed casino?
By using our recommendations, you can quickly find a reputable online casino with a license from the Malta Gambling Authority that still accepts Swedish players. The number of casinos without a license that you can choose from is, unfortunately, rather limited due to this.
You also have the option to pick a casino with a license from Curacao since you'll have a higher possibility of being accepted.
📄 Are there any Swedish casinos without an MGA license?
There have been a few examples of this, and the number of casinos that only operate in Sweden is growing. However, since the Swedish license is much stricter than the Maltese, most casinos opt to apply for both.
Also, since the new Swedish licenses were first introduced in 2019, many casinos already had an MGA-licenses before. This also gives casinos the option to market their services internationally.
On the other hand, there are a plethora of Swedish online casinos without a Swedish license. Several of the casinos which operated in Sweden before have not been issued a license and, thus been excluded from the market.
⭐ IS IT LEGAL FOR SWEDISH PLAYERS TO PLAY ON UNLICENSED CASINOS?
Yes, it is legal for Swedish players to play at unlicensed casinos. Or let us rephrase that: it is not illegal to play at unlicensed casinos in Sweden.
It is, however, technically illegal for casinos to market their products on the local market without a license from Spelinspektionen. It's therefore considered a legal grey zone, but until there is a law banning you from playing at offshore-based casinos, it will remain legal in the country.
🔎 How to tell if a casino has an SGA license?
There are three simple ways to check if a casino has a license från Spelinspektionen in Sweden.
Visit our guide on the best-licensed casinos in Sweden
Visit Spelinspektionen.se where they've listed all their licensees
The casinos always list who regulates them on their websites
❓ What to do if you sign up to a casino without an SGA license?
If you want to be playing at a casino without a license, there is nothing to do. Just keep using your new casino account.
In case you didn't want to sign up for a casino without an SGA license, you should withdraw your funds and potential winnings, close down the account, and start looking for a casino with a license.
Can I Play Legally with an MGA or Curacao Gambling License? ⚖️
Now to the million-dollar question: is it legal to play at an online casino without a Swedish license? The short answer is yes, you as a player can gamble legally with other casinos.
But unfortunately, there is no straight answer to that question, and gambling at a casino without a Swedish license is a legal grey zone. But not for the players, but instead for the operators.
Technically, it's not illegal for a Swedish player to gamble at a casino without a license. Although, it is illegal for the casino to target their services to Swedish players. Furthermore, the Swedish gambling authority can block and press charges against illegal operators, which can result in your account being suspended and your funds being frozen.
In other words, as a player, you don't stand the risk of any legal actions for playing at an unlicensed Swedish casino in Sweden. Whether or not being caught playing at a casino without a Swedish license will affect your chances of registering for a licensed casino, is still debated.
With all that said, Curacao casinos are more likely to accept you as a Swedish player than a casino registered in Malta. This is mostly due to the European Union and the close ties between Malta and Sweden.
The Swedish Gambling Law 📜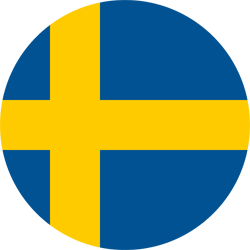 Let us take a closer look at the new Swedish gambling law and the reason why some of the best online casinos don't have a Swedish license.
After an updated gambling law was introduced in 2018, the Swedish gambling industry went through a major reconstruction during 2019. The aim is to protect the consumer and limit the overall risk of gambling.
To accommodate the new law and the authority's increased responsibility, the previous gambling authority – Lotteriinspektionen – was rebranded as Spelinspektionen.
Spelinspektionen
The authority is tasked with:
Monitoring the interest of Swedish gamblers to protect against the social dangers that gambling with real money imposes.
Strive to safe keep the market and create a healthy industry.
Limit the number of illegal operators on the Swedish market.
To do this, Spelinspektionen is responsible for:
Issuing gambling licenses.
The overall responsibility for the entire Swedish gambling industry.
Educate and inform about the Swedish casino license and regulation.
Report to the Swedish government regarding the development of the domestic and international casino industry.
The Updated Swedish Gambling Law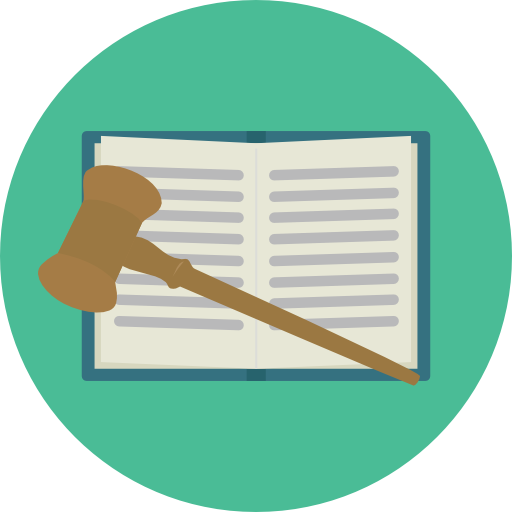 According to the updated Swedish gambling law, every casino that wants to target the Swedish market has to be approved for a Swedish casino license. Now, this license is issued to casino operators and not individual casinos, meaning that every casino that an operator runs has to fulfil the strict requirements.
With the intent of protecting consumers, casinos are limited to one welcome offer per customer and operator as the only available casino bonus. There are also limits to the type of games that are offered and every casino has to verify their customers using bankID – an identification service operated by the main banks in Sweden.
Moreover, every casino in Sweden has to be connected to the Responsible Gambling service Spelpaus, where players can limit their access to every Swedish casino at once. The casino must also keep a record of every player's gambling history, aren't allowed to offer credit play, and the entire website has to be professionally translated to Swedish.
Today, almost 2 years after the law was introduced, only 102 operators have obtained a Swedish gambling license. Also, please note that this is a summary of the updated law. For more information, visit Spelinspektionens website.
How to Play Online Casino without Swedish License 🎮
If you are thinking about playing at an online casino without a license, you will need to follow these steps.
Locate a casino without a Swedish license that accepts Swedish players. Some estimate that there are around 200 of these casinos left. The easiest way to do so is by far to use this guide. As you can see above, we've listed all the best-unlicensed casinos in Sweden that are instead licensed elsewhere in the world. Keep in mind that you may have to use a VPN to access the casino in case the casino has blocked IPs from Sweden, or your internet provider stops you from accessing it. You can also use one of the casinos we listed, they are not blocking any traffic and they are accepting Swedish customers.
Register an account and verify your identity. The next step involves creating an account by providing personal information such as your name, address, email, phone number, etc. This information will later be used to verify your identity, which you do by submitting a selection of documents. If you use a regulated Swedish casino, you register and verify yourself using bankID.
Make a deposit and start playing the online casino games that interest you. We also advise you to make use of whatever welcome bonus that's offered and could give you some added value. Typically, the biggest campaigns are offered as welcome bonuses.
Can I deposit and withdraw with Trustly and similar payment methods?
Trustly is a Swedish electronic payment method aimed at eCommerce. The service supports direct payments using a range of different payment options, including Visa, Mastercard, and Paypal.
Thanks to the safe and practical payment options, Trustly has become a favourite among online casinos. Today, Trustly is connected to roughly 50 banks in Sweden, Norway, Germany, Spain, and Malta to mention a few countries.
There are many benefits to using Trustly for deposits and withdrawals to and from online casinos. Given the sensitive nature and grey area of casinos without Swedish license, you might have to get creative when it comes to depositing money. Though, most accept bank transfers, Skrill, Trustly, and so on.
New Casinos without Swedish License 🆕
As mentioned before, the casino market is growing rapidly and new casinos are constantly popping up. Since receiving a Swedish gambling license is harder and less fruitful (due to the small size of the Swedish market compared to other European markets), many new casinos are without a Swedish License.
Therefore, if you want to play at some of the hottest and newest casinos out there, you may have to play at a casino without a Swedish license. In the end, the decision is yours. And remember that it's not illegal for you to play at an unlicensed casino in Sweden since no laws are banning you from using offshore casinos.
Advantages of using a Casino without a Swedish License? 👍
There are several great advantages to playing at a casino without a casino license in Sweden. Due to the Swedish government's strict gambling laws, the licensed casinos are greatly limited in the features and offers they can accommodate.
The biggest advantage for most players is access to larger and more generous bonus offerings. One of the biggest differences in the new Swedish gambling law compared to the previous one is that bonuses are strictly regulated. Every bonus operator is limited to one type of bonus that can only be issued once to each player. Also, the size of the approved bonuses has been reduced.
Another reason to play at a casino without a license is that you want to test a spanking new casino that is yet to be regulated by Spelinspektionen. It could also be that you want to use a payment method that's not supported by Swedish casinos.
Disadvantages? 👎
There are also some obvious disadvantages of using an unlicensed online casino in Sweden.
First of all, it's a legal grey zone and some would argue that the morally correct decision would be to only use licensed and legal casinos. Also, since the casinos aren't licenced, you won't be able to get any help from Spelinspektionen in case you have an issue with a casino.
In terms of your well-being, casinos with a license provide certain benefits. You see, all the legal casinos in Sweden are connected to a Responsible Gambling service that allows you to self-exclude from all licensed casinos from the same platform. The casinos also provide clear guidelines on the risks concerning gambling.
Lastly, registering and verifying your identity with bankID is as easy as it gets and you're even able to play at casinos without an account since you log in with bankID each time you visit the casino.
Use Casinos with a License as an Alternative 📙
If you for any reason feel like you don't want to use a casino without a Swedish casino license, you have plenty of options. Despite these new stricter laws and the limited number of online casinos, there are still several really great operators on the local market.
In fact, Sweden has been a ground-breaking force in the online casino industry for many years and several of the world's top casino companies originated from Sweden. Naturally, this has resulted in a situation where many of the licensed casinos in Sweden also are some of the best online casinos in the world.
You can read more about the top Swedish licensed casinos in the guide as well as in the list below.

Jackpotslayer  Content Team – The content on this page is crafted with love by Jackpotslayers.com experienced team. Shirvan Williams, Samuel Alawode, Bryan Ngure, and Lynda Alanyalynda are all experienced in the fields of online gambling and content creation.
Find Casino